Project Pineridge Estate located in Kijipwa / Vipingo is a new ongoing project where we now offer five different houses within the same compound.
This project has an outstanding location in Vipingo with proximity to Vipingo mall and walking distance to Malindi road which is constantly trafficked by matatus. We offer 5 different solutions from 2150sqf up to 4305 sqf. The houses are designed by a Swedish designer, which provides a European / American floor plan based on openness. The entire construction is also based on Swedish construction technology, which guarantees the highest quality and finish.
Finding a similar project with the perfect location and proximity to the infrastructure that the project offers is difficult to find. In addition, you get so much for your money no matter which house you choose.
Villa Kubik
Here we have put a lot of effort into finding the right solution in all details and construction technology. The house gives you as a customer an extra experience in terms of finish, design, safety, economy and comfort.
The house has an open floor plan where you can hang out with loved ones but where all bedrooms are designed and located so you can retreat and just be yourself for a while and enjoy the wonderful light from the area's beautiful exterior surroundings, the exterior of which you too can embrace on the terraces located within the design of the house.
From the first steps inside the entrance you will feel the openness the house breathes and you simply want to move in immediately. During the construction process, you can also attend and meet Mr. Lundmark to discuss ongoing changes if you so wish.
Design: Mr. Karl Niklas Lundmark
Additional Details
COMMON AREA:

The entrance is well taken and is inviting with the beautiful staircase in the direct eye-catcher and guest toilet and laundry space to the right. To the left you will find an open plan living area with a large modern kitchen, dining area and living room.

BEDROOMS:

The bedrooms have plenty of space, of which the three bedrooms on the upper level have ample walking closets and a beautiful bathroom. The choice of material is usually tiling and you can choose between different colors from light to darker. Each bedroom has an en suite bathroom and large windows to embrace the beautiful exterior of the area.

KITCHEN:

The kitchen has modern and high-quality cabinets that are well planned, it also has humongous windows to allow enough sunlight to penetrate through it, making it able for one to see well while preparing their favourite dishes.

EXTERIOR:

When it gets to the external part of the house, it is surrounded by green grass around it with some beautiful trees that one can enjoy while relaxing at the swimming pool area, with enough space to park your car.
Similar Properties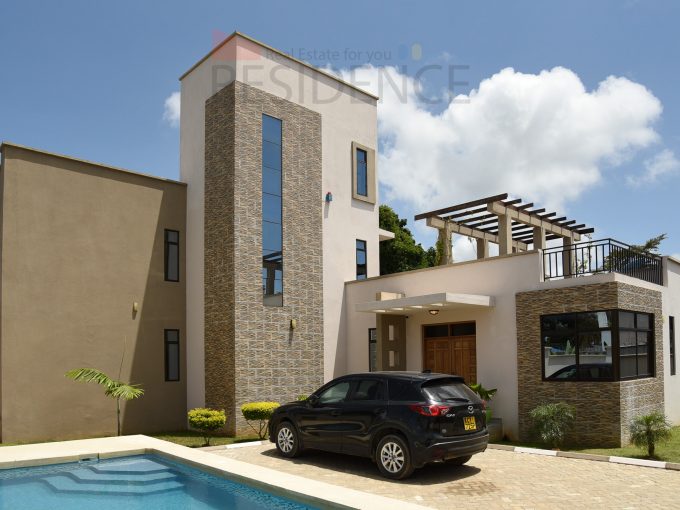 Have you always dreamt of owning your own home near…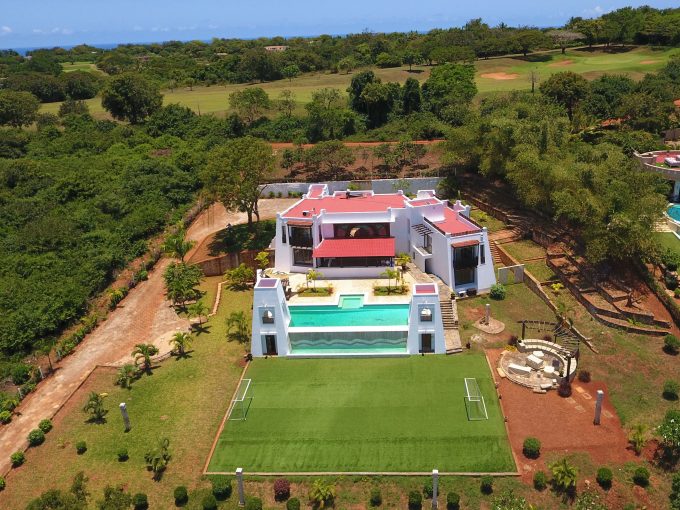 Property in Vipingo Ridge, 5 bedroom villa for sale Bidder…